Going to be giving candy out for Halloween tonight. I am dressing up, lol.
I am going to wear my long purple skirt that I got about 3 years ago. I probably wore it about 10 times. The past 4 years we haven't got any trick or treaters. I remember the first two years we lived out here we had at least 10. I enjoy dressing up & handing out candy. Always have. :)
Trick or treating hours are from 5:30pm until 8:30pm. I have plenty of candy to give out this year, lol. I have to go dig my spider web cape out of the closet later. I will take plenty of pictures later & maybe a video. The weather is gonna be warm so yay! :) I am excited, that's why I am up later. Haven't been up this late in a few weeks or so. On WGN they are going to have a Munsters marathon starting a 3pm! Always love watching that show.
Anyway, later this morning/afternoon my family & I are going out to Champaign to Steve & Barry's to see what's going on there, then, we will go to Wal-Mart & Aldi's for some groceries for us & the pets. :)
I will try to post in the evening.
Until then,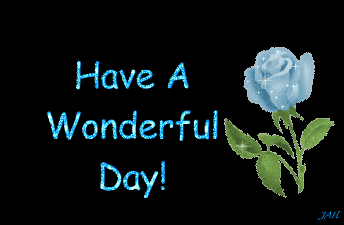 glitter-graphics.com